Epson F560 Sublimation Printer Australia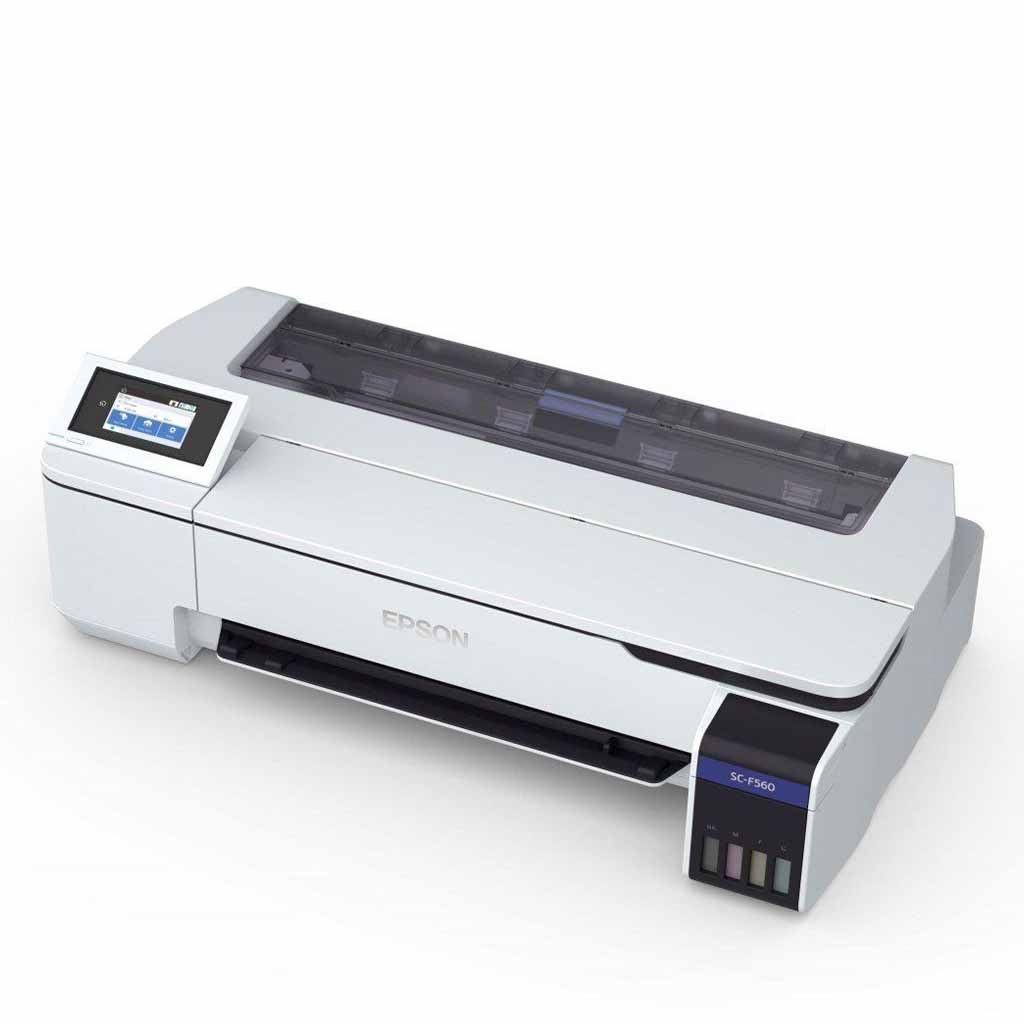 The NEW Epson SC-F560 24″ is a dedicated Dye Sublimation printer that is perfect for producing merchandise for small businesses or the home craft shop. With print size available to 24 inches on roll media, you can create quality products like:
Chromaluxe Panels, Desk Pads, Bar Runners, Quilts, Pillow Cases, Mouse Pads, Phone Cases, Keyrings, Mugs, Tumblers, Beer Steins, Jigsaw Puzzles, Clocks, T-Shirts, Hoodies, Workwear, Lanyards, Place Mats, Aprons, Caps, Lighters, Pens and more.
The F560 is not a converted desktop printer, it is designed from the ground up for Dye Sublimation Printing, supplied with Epson colour profiles to suit hard and soft textured substrates allowing for picture perfect results out of the box. Within the box contains 1 A4 ream of paper , 1 A3 ream of paper. 1 17″ roll Media and 2 sets of 140ml dye sublimation ink.
The F560 comes standard with the great 1 year Cover Plus warranty which allows for on site repairs should your printer ever fault. This is a premium addition only available standard in the Australian market and has an invaluable value. You can rest assured that you are being supported by Australia's Best printer manufacturer.
With wifi connection, ICC profiles included, you will be ready to print immediately and not waste valuable substrates with perfect colour outputs.
The Epson F560 lifetime cost per print is the cheapest on the market with ink with ink only costing $0.25c per ml which is less than 12.5% compared to some competitors at over $2 per ml cost of ink. Not only is it cheap, but provides safe, outstanding results it carries the Oeko-Tex Eco Passport® being safe for adults and children.
With the included Epson Edgeprint RIP software, you can nest your designs to maximise print media and with fantastic print speed, you can produce batch items in minutes.
Click here to download the F560 Product Specifications.
For a cost comparison to other printers click on F560 cost comparison.
To purchase the Epson SC F560 Dye Sublimation Printer now, please visit the Epson SC F560 Product Listing.