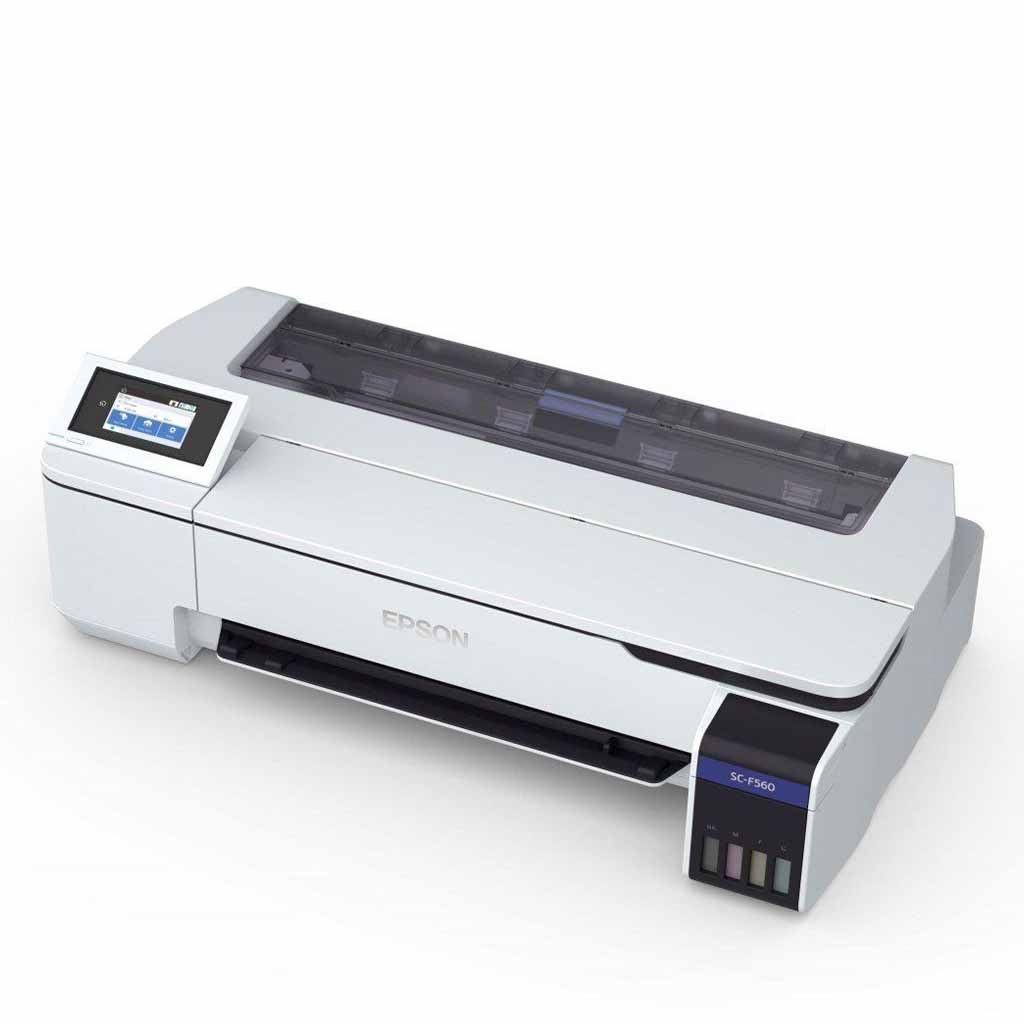 What is the best Sublimation Printer in Australia 2022?
We take a look at the best available sublimation printers in the market today, including dedicated dye sublimation printers and converted printers.
Sublimation printers allow you personalise giftware, polyester clothing, signage drinkware and more. We take a deep look at the benefits and negatives of the available options.
1. Best overall Sublimation Printer for 2022
The Epson SC-F560 is the best available printer for the overall Sublimation community, the ability to create prefect colour matching prints with a 610mm (24 inch) wide media makes it the best value for money and bang for buck printer on the market.
With cost of printing reduced to just on $2.00 per square metre of print (includes cost of ink and media), it makes it the most cost efficient printer with a price tag that is attainable for most home or small businesses. With the inclusion of high quality RIP software to maximise your print quality and media usage the package is undeniably the best available on the market.
Whilst it is in a market of it's own (24 inch roll media) in comparison to other dedicated dye sublimation printers, the closest would be the SG1000 Sawgrass A3 maximum sizing. But with the imposing costs of ink, if you are using these printers regularly, the cost of ownership quickly pays for the initial price outlay difference between the machines.
Sawgrass ink costs $405 for just over 100ml whilst the Epson in comparison costs just over the $20 for 100ml. The price difference in the machines is quickly paid for in consumables and you have the benefit of 610mm wide printing.
To find out more about the specs of the Epson F560 (Epson F570 overseas), visit the F560 Epson Web Page.
To purchase this printer, visit Sublimation Supplies F560 Product Page.
For a direct cost comparison against other options visit our F560 cost comparison page.
Positives
610mm/24″ wide printing
Roll media with auto cutting option
Professional RIP software
Low consumables cost
Speed of printing
Amazing print quality
Negatives
Initial cost outlay
RIP software does not work with Macintosh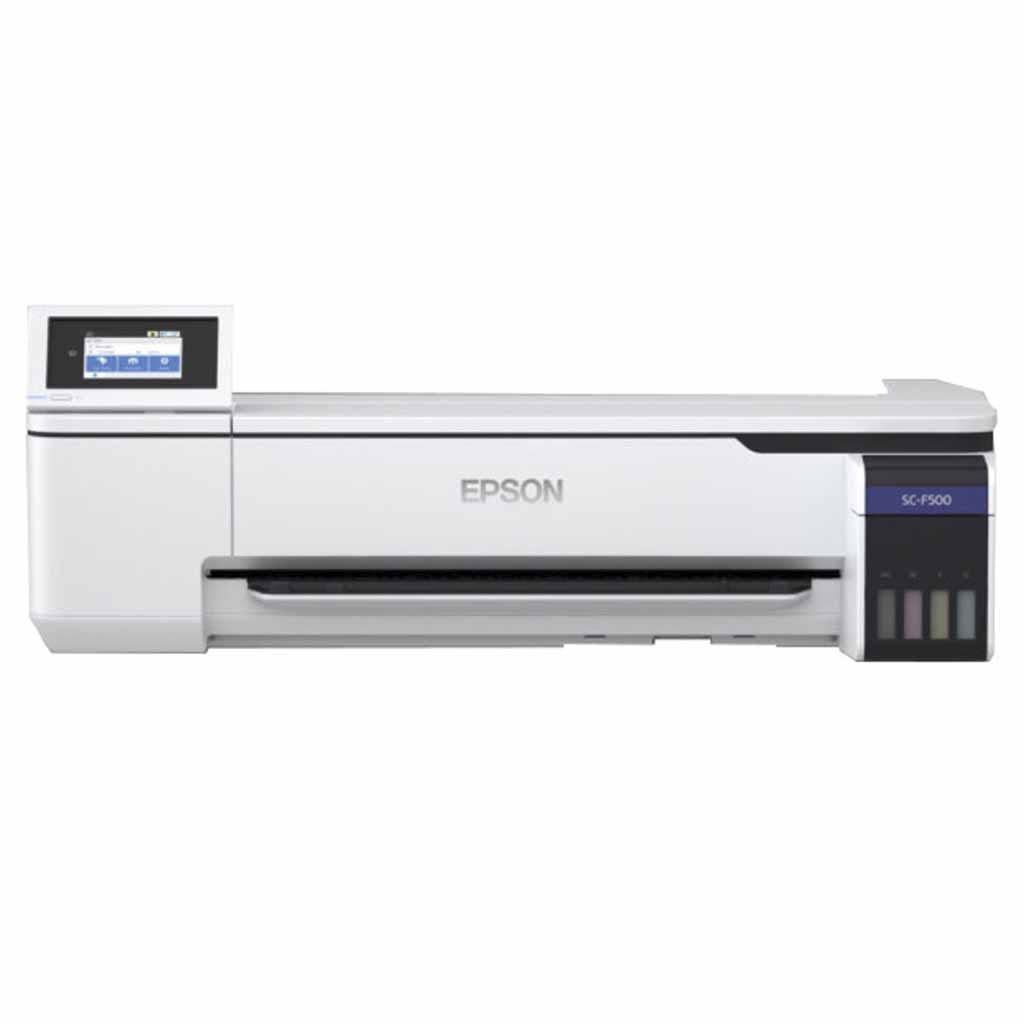 2. Best cheap Sublimation Printer 2022 (Epson ET1810)
The Epson ET1810 printer is not designed for dye-sublimation printing, but does a great job at it anyway. This printer with the correct settings, quality ink and a quality ICC colour profile creates stunning prints. The negative is that you will void your warranty as soon as you fill with sublimation inks. Whilst this is a deterrent there are thousands of this style printer in operation and have been doing so for years, so don't let this affect your decision to purchase from only $299 for the printer.
Costs of printing varies a lot, but when we consider the average of quality inks ($70 400ml) and paper (A4 cut sheet approx. $27 per 100 sheets) we suggest that the cost of printing per square metre would be approximately $4.50 per square metre.
Being a converted printer, you will need to use at least once a week to keep the sublimation ink running through the heads to avoid hardening (1 page a week). You will also need to understand printers and problem solving, common problems are pizza wheel marks and blocked printer jets, all of which are easily fixed with a manual cleaning process of the guide wheels or head cleaning.
The biggest problem we see with people using converted desktop printers is when they try to convert themselves and purchase ink without a supported ICC colour profile. Before purchasing an ink brand, please make sure that they are supported with a quality profile that will meet your expectations.
Whilst this printer will never get the results of a Epson or Sawgrass dedicated dye sublimation printer, the results are great and will suit 80% of the sublimation world for small craft businesses and home crafting.
The major difference between the dedicated dye sublimation and converted printers is when you attempt photography, being a converted printer, the ability to truly colour match and have the definition in gradients that the dedicated dye sublimation machines have is impossible. If your business idea is to apply photos to products we suggest a dedicated dye sublimation machine. If you are doing graphics, logos and text, this is a great entry point into the Dye Sublimation world.
To check out our A4 packages see Converted Printers.
Other places that sell this style packages are Ozisubs and Aftermath (Thailand based, but has local distribution).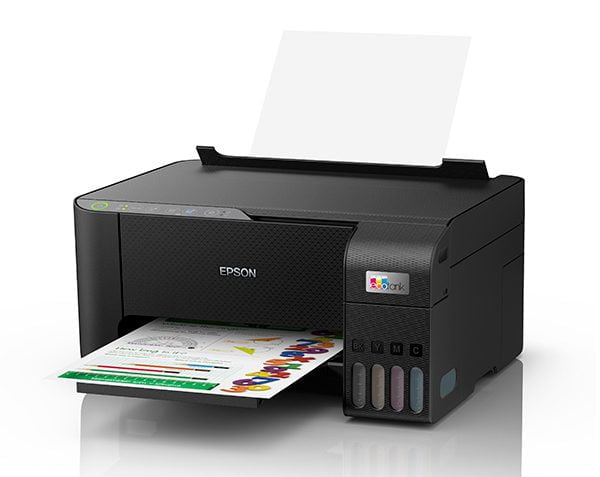 Positives
Low initial outlay
Cheap test to try Sublimation
Good quality prints
Negatives
No warranty
Not self maintaining
Limited to A4 prints
Not perfect for photography
3. Best business start up Sublimation Printer 2022 (Epson SC-F160)
The Epson SC-F160 takes out no.3 spot due to it's quality of print and low ongoing consumables cost. The SC-F160 Dedicated Dye Sublimation Printer produces amazing prints that are better quality than you will find in stores. You benefit for the millions of dollars that Epson have spent in research and development in their 64″ printers for manufacturing at the price of a desktop printer.
For someone looking to start a small business, this is the perfect Sublimation printer to start with, generating great quality prints, great colour matching from on screen to substrate and works straight out of the box with either a one or three year warranty.
This printer also benefits from the low cost of consumables like the Epson SC-F560, with ink being priced at $22 per 100ml, compared to its dedicated dye sublimation competitor Sawgrass at over $400 per 100ml. Using cut sheet the estimated cost per square metre of print is $4.70.
Starting out a new business is hard, the SC-F160 takes away the noise of problems with colour matching and quality of print, you can be sure to provide a quality product from an image supplied by your customer onto a substrate and be confident in the results to be of merchantable quality.
You only get one shot at your business reputation and the F160 dye sub printer makes sure it will be a great reputation. So for anyone looking to sell products, this would be the best way to start.
To learn more, you can visit the Epson F160 page, but to get your business started with dye sublimation printing of blanks and polyester clothing, visit Sublimation supplies F160.
For a direct cost comparison against other options visit our F160 cost comparison page.
Positives
Amazing print quality
Warranty
Cost of consumables
Print speed
Negatives
Limited to A4 size
Initial cost outlay
Often not available due to demand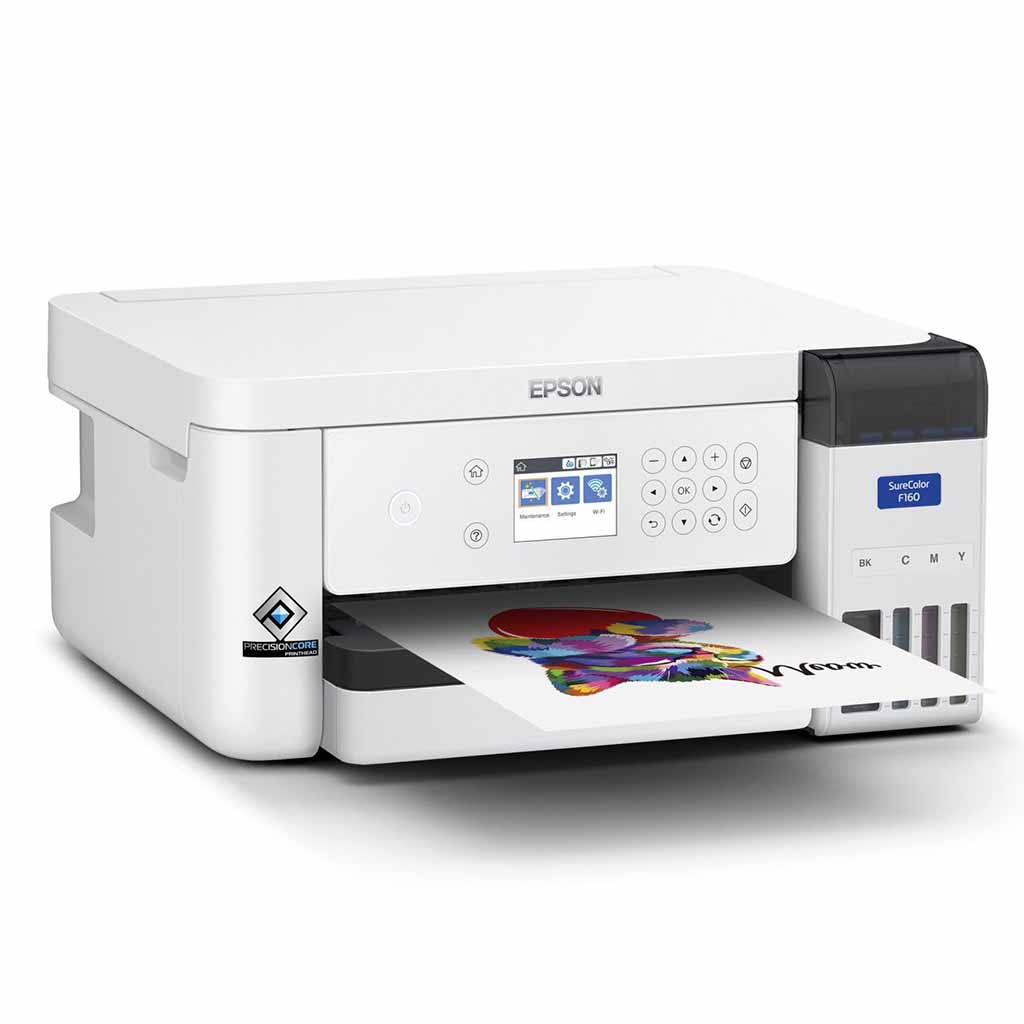 4. Best low use Sublimation Printer 2022 (Sawgrass SG500)
Want the ability to print sublimation products on demand when you want them but don't want to have the hassle of maintaining the printer or printing pages every week to keep the ink flowing? This is your printer. If you want a great quality print, including photography, but don't do work away or don't want to make it a full time gig, the Sawgrass SG500 is the machine for you.
It has the major benefit of being a self maintaining printer, if you leave the printer on, it completed process of ink push throughs and head cleaning automatically, fitted with a capping station, it is very unlikely if you leave this printer turned on that your heads will block up.
The prints from the machine are sensational and rival the print quality of the F160/F560 Epson competitors. It also has the benefit of coming with it's own home style rip software/print manager which makes it easy for the beginners.
The only negative is that the self maintenance features push through and use a lot of ink even if your not using the machine, at $400 per 100ml, this becomes a costly exercise, but if budget allows you to ignore this fact, it is the best printer for the occasional print available on the market.
Positives
Amazing print quality
Print manager supplied
Self maintenance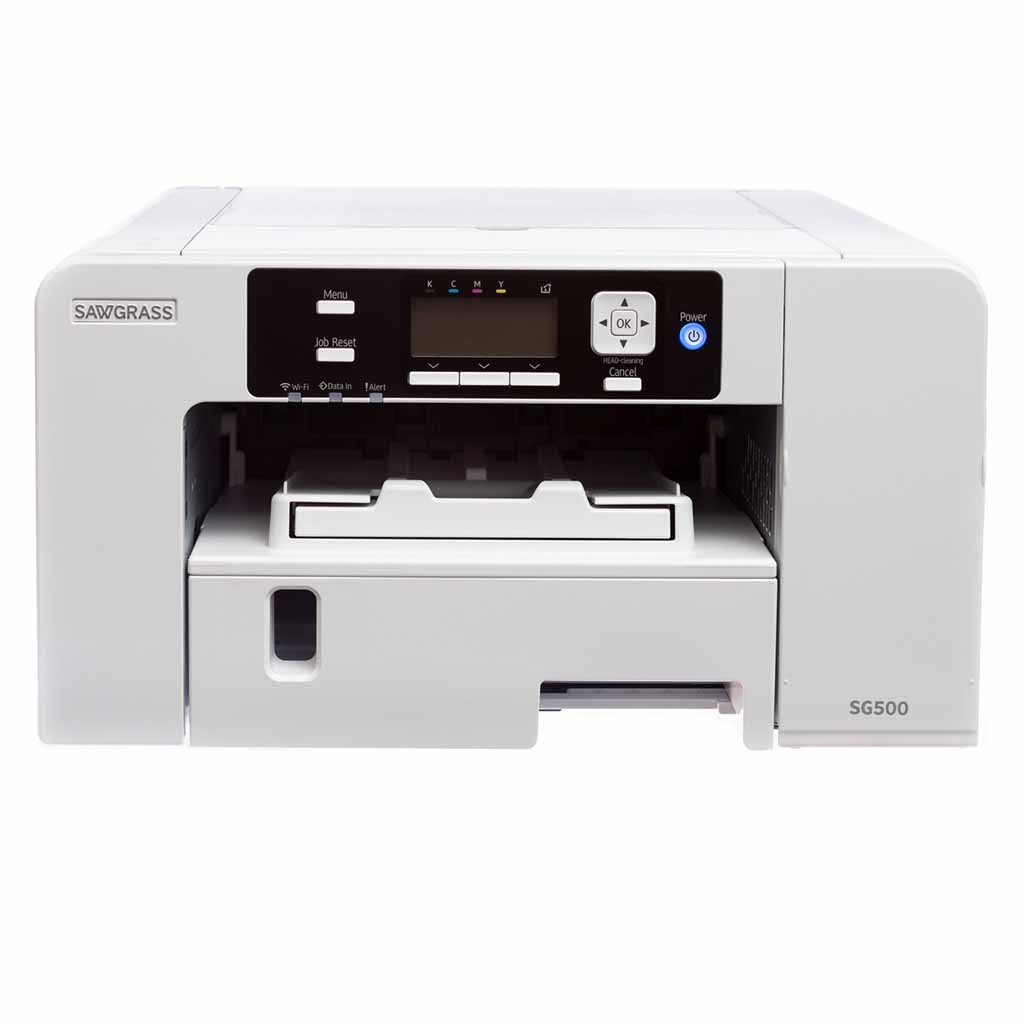 Negatives
Extreme cost of ink
Locked into print manager to print (It controls ICC profile)
The cost per Square metre to print, working on the average cost of cut sheet is approx $5.20 making it the most expensive in the line up, but you will never complain with its self maintenance or print quality.
To purchase a Sawgrass printer, we highly recommend the teams at Nova Sublimation or Sublimation.com.au (Please be aware their pricing is excluding GST, which is the only thing we don't like about these businesses).
5. Best Desktop Converted Dye Sublimation Printer 2022 (Et8550)
The Epson ET-8550 being A3+ opens up a wide availability of substrates that can be printed on, combine this with the ability to print up to 2 metres long, it makes for an amazing multi purpose printer.,
Using the CMYKG colour gamut it creates eye stopping prints with gradients that look fantastic, this being said, it is of high quality print but not of the same nature of a dedicated dye sublimation printer. For most people the quality of the print in this machine is more than acceptable though and for the ability to have such a big printing ability it makes it the best converted desktop printer available in 2022.
The same problems as the Et1810 will occur here as well, you will need to use once a week to circulate ink through the heads to avoid hardening. You will also need to understand printers and problem solving, common problems are pizza wheel marks and blocked printer jets, all of which are easily fixed with a manual cleaning process of the guide wheels or head cleaning.
Using cut sheet, the estimated cost to print per square metre is $3.50 per square metre, making it quite economical.
Before purchasing an ink brand, please make sure that they are supported with a quality profile that will meet your expectations.
Have a look at the Epson ET8550 product page or purchase from Sublimation Supplies ET8550.
Positives
A3+ print size
2m long prints with roll paper
CMYKG colour range produces great prints
Low cost in comparison to print size and quality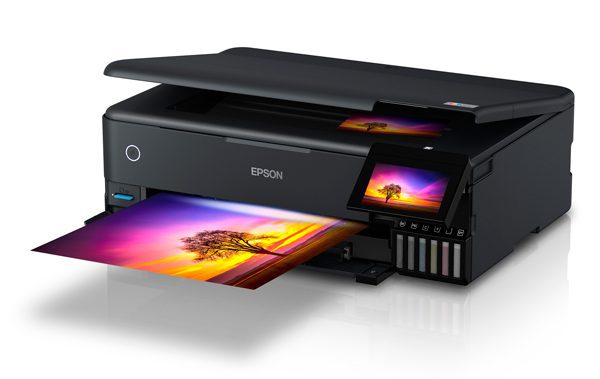 Negatives
Still cant quite match the quality of Dedicated Dye Sub Machines
No Warranty
Great value, but big outlay for no warranty
Summary of the Best Sublimation printers 2022
It's quite easy to pick the best printers for the purpose intended, whether that be crafting at home or high production commerce businesses. The main thing is to understand what you want to do and to talk to the dealers/suppliers of these machines.
In my experience, most of us will direct you to the printer right for your application. Sublimation is great fun and very rewarding, but you need to be prepared to persevere through problems, google and watch youTube to overcome problems that you will no doubt stumble across at some stage.
After you purchase your printer, you will then need heat presses, ink, paper and heat tape (Although some packages include these). Keep an eye out for more helpful information that we will posting the future.
Content Disclaimer: At Sublimation Supplies, we are committed to providing up to date and independent reviews on the best sublimation printers in Australia. All printer reviews are not commissioned by manufacturers and have been independently tested by our printing experts. We also base our information on customer feedback and experience with these printers. Thanks for taking the time to read about our dye sub printer ratings.
To check out other supplies look at genuine sublimation printers, converted sublimation printers, heat presses, sublimation blanks and consumables.